Album Review: Chilombo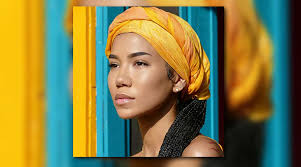 Jhené Aiko Efuru Chilombo, 32-year old R&B singer and mother, released her latest album  "Chilombo" on March 6, 2020. The tape is a little over an hour-long, which includes 20 tracks featuring multiple other artists like Nas, H.E.R, Future, Big Sean, and more. Jhené is known to have a very spiritual and ethereal persona, which she carries into her music, by incorporating vibrational frequencies and healing bowl sounds. 
The intro of Aiko's newest album is a quiet, peaceful song called "Lotus", beginning the album at a slow pace that always calms me down when I listen. The album continues with this serene energy and flows into more intense lyrics. I enjoy the tranquil initiation because it allows you to appreciate the creativity behind the work, like the soft adlibs and catchy beats. The start of the discography consists of songs that elucidate the singer's common struggles with heartache and moving on. It's always a relief to visit this album and know that someone else has experienced the hardships you have and feel a sense of empathy. 
As the album proceeds, the tunes start gaining energy, merging into more motivational songs. Jhené expresses her struggles with recovering from toxicity, as well as learning to prioritize herself. As the journey progresses, the collection displays a more buoyant tone that personally prepares me for a long day of work or an assignment I'm dreading- it lightens my mood and helps me center myself. The lyrics, "All in define timing, rising despite your denying, you cannot define me", within her interlude "Define Me", are a great example of the inspiring aura of her message and portrayal of a striving woman. 
Slowing back down, the whole piece concludes with Aiko's articulation of gratitude towards her existence and the universe. The young artist's song, "Summer 2020" is a great reminder to be positive and humble, as she is exclaiming her appreciation for life and all her opportunities. The remainder of the album contains a constant theme of treasuring a healthier love and an optimistic mindset. Since the album slows back down to a relaxing pace, it supplies a soothing resolution that convinces you to just restart the album all over again. The finale, titled, "Party For Me", wraps up the tape by implying that the singer wants a celebration of her death rather than for others to mourn a loss, which really highlights Jhené's wholesome personality within her work. 
Due to the relatable content and variety encapsulated within, it's no surprise to me that "Chilobo" reached number 1 on the Top R&B albums chart shortly after release. I appreciate the apparent shift in the performer's outlook through the duration of the piece, empowering others to follow her lead, and choose happiness. I would rate this album 4.5/5 stars, only because I think there could have been at least a few more features with similar artists like Brent Faiyaz or Giveon, who would accompany Aiko's gentle voice very well. Overall, "Chilombo" consists of beautiful harmonies that are great for meditation, relaxing, or even gathering with a small group of friends to unwind.