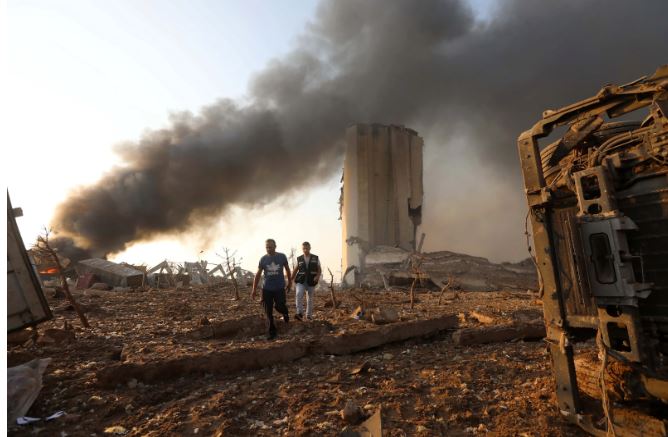 Holley Law, staff writer
August 11, 2020
A powerful blast in port warehouses near central Beirut storing highly explosive material that caused damage within a 12-mile radius was heard from 100 miles away. The explosion...
Recent News Stories
Lawson Sizemore, Sports Editor
May 11, 2020
With the spring season being totally shut down by Covid-19, athletes can only wonder what will happen to the upcoming fall season.  The summer plays a vital role in getting...
Recent Sports Stories
Holley Law, staff writer
May 26, 2020
Restaurants in Joliet with outdoor dining will soon be able to resume doing under a plan unveiled last Friday by Mayor Bob O'Dekirk. "The plan, which received approval as...
Recent Views Stories
Jada Carter, Staff Writer
May 26, 2020
The well-known and popular musical that tells the story of American Founding Father Alexander Hamilton is releasing on Disney Plus July 3, 2020.   According to NYTimes,...
Recent Arts & Entertainment Stories

Loading ...