About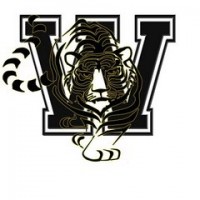 The Joliet West Tiger Tales is published by the Multimedia Journalism students of Joliet West High School. Under the advisement of Ms. Jennifer Galloy, the student editors and staff writers work tirelessly to keep you updated on all that is happening in and around the Joliet West community.
This website is maintained by the students on a regular basis to ensure news is current. The Tiger Tales also publishes over 2,000 copies of a 12-20 page newspaper once a month for the students, staff, and parents.
Along with the newspaper, the students work hard to produce a daily news show with student-produced segments weekly. Tigers Pride Sports Network (TPSN) hosted by Lawson Sizemore is a weekly show airing every Friday keeping up to date with the sports world here at the West Campus.
This year there is also a new addition to the website that you can use to access the competitive entries the students submit to competitions including Nationals, and the IHSA series.
The Multimedia Journalism students meet daily to work on all these projects from the newspaper to the yearbook. With new additions and experience, we are looking forward to sharing more of our work with the public this year.
Comments, questions or concerns should be forwarded to the attention of the adviser ([email protected])