American Idol continues virtually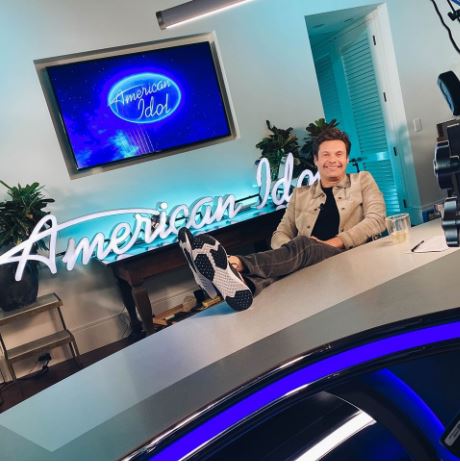 For the first time in the singing competition's history, American Idol will continue virtually amid coronavirus concerns. The remaining contestants communicate with the show's celebrity judges and perform for the audience's vote through video calls, which are compiled into episodes that continue to air Sundays on ABC.
The show, which returned April 26, features the contestants performing in their homes after production was unable to continue in Los Angeles due to the coronavirus pandemic. A professional stage and large audience are replaced by contestants' bedrooms and garages for the first time in the eighteen years American Idol has aired. "In our career, in the industry we've chosen, it's all about how can you roll with the punches," stated Bobby Bones, the show's celebrity mentor. 
The show's virtual return featured the top twenty contestants performing for America's votes, but the singers are quickly being narrowed down. The second episode since its return saw nine singers leave the competition. American Idol now boasts a top eleven, after judges Katy Perry, Luke Bryant, and Lionel Richie used a special save to keep Makayla Phillips in the running. 
With many television shows such as The CW's Riverdale and Fox's Empire cutting their seasons short due to stay at home guidelines, American Idol plans to finish its season and crown a winner. "It's really interesting to see how everything is adapting to this change," stated Joliet West sophomore Emma Schumacher. "American Idol is still entertaining and fun to watch." The singing competition continues to air Sunday nights on ABC, featuring a Disney and Mother's Day-themed episode on May 10.