Social media challenges keeping us entertained at home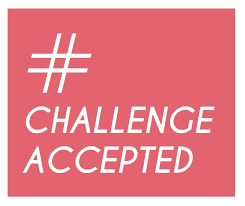 Every week, there's a new challenge and some people don't miss a beat while in quarantine, or 24-hour curfew. As much of the world is practicing social distancing due to COVID-19, many have taken to social media to engage with their followers in these enjoyable activities as their way of getting some form of contact still. Both Twitter and Instagram are flooded weekly, even daily, as individuals spend much of their day at home creating and participating in challenges.
#challengeaccepted
One of the first 'Instagram challenges' was catered to women in particular. Women were encouraged to post a selfie with the hashtag #challengeaccepted to their Instagram story accompanied by tagging 10 women who are beautiful. It has even crossed over into Facebook. This trend spread quickly as women were happy to be part of this "positivity" to be seen by their followers. Some also exchanged encouraging words for the beautiful women they named along with their stories.
20 for 20
 The 20 for 20 challenge has quickly followed. Although this challenge has been male-dominated, many women have not stayed away from the challenge. This challenge asked participants to record themselves doing 20 pushups, post it to their Instagram account, and then tag others in the post so that they could do 20 pushups too.
Until Tomorrow
The challenge to 'until tomorrow' was slightly different from other challenges. Instagram users had to share their own unflattering image with the caption 'until tomorrow' on their account. If one of their followers liked the picture they also had to post their own 'ugly' photo. Those who uploaded a photo of themselves were only permitted to remove the photo after posting it for 24 hours.
#FliptheSwitch
Early last month, the lyrics "I just flipped the switch" from the Drake song "Nonstop" inspired a viral challenge on TikTok that eventually made its way to Instagram. All over, people began swapping clothes, poses, and sometimes attitudes when the lights are switched off and then back on.
#DontRushChallenge
The song "Don't Rush" by the British hip-hop outfit Young T & Bugsey provided the backdrop for this challenge. The idea is to go from looking like you're just lounging at home to looking like you're ready to attend a red carpet event. In some videos, participants pass around a makeup brush like a wand that magically upgrades their look.
#TrickShot
Silly activities are often the most amusing when boredom sets in, as shown by the millions of TikTok, Instagram, and Twitter videos shared with the hashtag #trickshot. The goal is to land the shot, no matter how many hurdles or how crazy the job. Some viral videos show bouncing Ping-Pong balls off pots and pans or going through complicated courses. While ping-pong balls are widely used, people have used basketballs, soccer balls, and golf balls to land their #trickshot.
Something New Challenge 
This challenge is great for groups of three or more. Each person does their own dance to "Something New" by Wiz Khalifa, featuring Ty Dolla $ign, before shimmying out of the frame to make room for the next person.
The Savage Challenge 
The breakout single from Megan Thee Stallion's latest project Suga has inspired a challenge allowing people to embrace their multiple personalities. Whether by doing the fun dance or showing off their best pictures or outfits. 
The Never Have I Ever Challenge 
Parents get a peek into the personal lives of their children as their sons and daughters address a series of "have you ever? "questions while next to each other.    The setup is in two parts: a voiceover asks a series of questions, like have you ever cut a class or snuck somebody in the room, and so on. So while the kid is holding up ten fingers, they respond by putting down one finger. The reactions are hilarious.
Overall, this proves social media is more than just posting about your life. These apps help us stay connected and provide innocent entertainment for all ages. Share your challenges with us on Twitter by tagging @jthstigertales.