Broadway sings its way to TV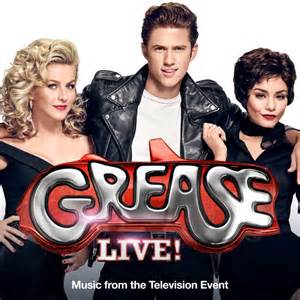 "5, 6, 7, 8!"
This is what actresses like Scream Queens star, Abigail Breslin, and former Nickelodeon star Victoria Justice will be hearing for the next few months as they prepare to join the ranks of Vanessa Hudgens's Grease Live and Allison Williams's Peter Pan Live.
That's right, because of the success that TV musicals like Grease, networks like Fox and NBC have decided to maximize on this trend, by performing more musicals such as Dirty Dancing, Hairspray, and The Rocky Horror Picture Show Live!
It all started with the Sound of Music back in 2014 starring Carrie Underwood. 18.62 million viewers tuned in to watch and with these numbers it was clear that audiences wanted to see more.
Then came Peter Pan Live. Peter Pan was also fairly well received, reaching 9.21 million viewers. And although it wasn't as many viewers as the Sound of Music, the trend continued to soar.
More musicals followed, including the Wiz, and most recently, Grease, which aired on Fox to 12.18 million viewers on January 31st, 2016. Grease was a particularly innovative television musical as it featured DNCE's Cake by The Ocean, and included both a live audience in the studio and cameos from actors from the original movie.
Now, NBC plans on performing Hairspray. Hairspray is a musical that takes place in the 1960s, and deals with issues of segregation, prejudice, and dancing to the beat of your heart.
Meanwhile, Fox is working on performing the iconic cult classic, The Rocky Horror Picture Show. The Rocky Horror Picture Show is about a couple, Brad and Janet, who is stranded at a mansion owned by Dr. Frank-n-Furter.
Some of the main cast members for the Rocky Horror remake include Victoria Justice as Janet and Orange is the New Black star Laverne Cox as the infamous Dr. Frank-n-Furter.
Unfortunately however, there is very little known about the Dirty Dancing remake, other than the casting of Abigail Breslin as Baby.
But why are television musicals being accepted in culture now? The DC Theater Scene is  even suggesting that this is to "…suggest the beginnings of a new genre". Thirty years ago programs like this would have never been accepted into society. And will they continue to rise like the comic book trend, or will they just be another era of television history recorded in the books?
Only one way to find out, tune in for yourself.