Target introduces West apparel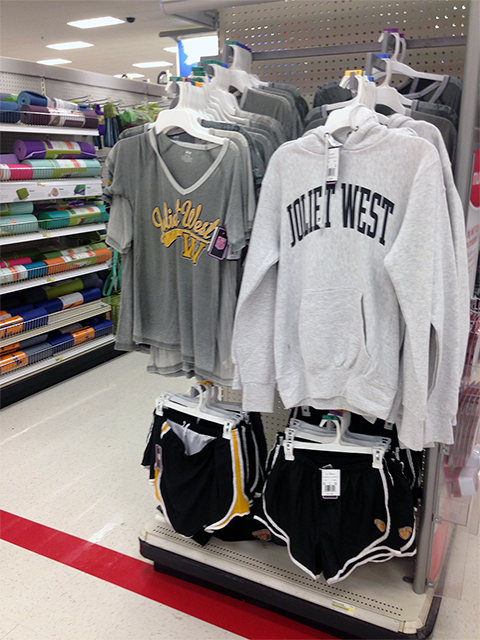 In late July of 2014, select Joliet West apparel items were released in local department stores. These items, such as women's V-necks, sweatshirts, crew neck t-shirts, and zip-up hoodies have appeared exclusively at the Shorewood Target location in the sports apparel section of the store.
The items are reasonably priced, ranging from 20 to 50 dollars depending on the clothing pieces. With school colors of black, gold and white, each item is a varying shade of gray with a lettering decal of "Joliet West" along the chest in gold lettering. This simplistic design seems to be marketed to parents, staff, and alumni who are looking to support the Tigers.
Because the clothing has just been released, there is no certainty that this will be a permanent addition to the store. Anyone interested in expanding their spirit wear collection is encouraged to stop in and take a look at the new collection.