Tesla's outcome in the real world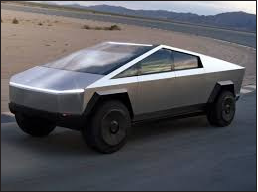 Tesla Inc. was founded on July 1, 2003, in San Carlos, CA. In 2008, Tesla Motors released its first car, the completely electric Roadster. In company tests, it could achieve 245 miles on a single charge, a range of intelligence for a production of an electric car. The current Tesla car line, Model S, Model X, and Model 3, ranges in cost from $35,000 to $124,000. Tesla consistently produces 2,000 electric vehicles per week. Tesla delivered 367,500 cars in 2019. That was way more than in 2018, and more than triple the number sold in 2017. At the end of 2019, Tesla sales since 2012 totaled over 891,000 units. Tesla U.S. vehicle sales from 2017 to 2018 increased by 280% which is 48,000 to 182,400 vehicles being sold.
The amount of people buying these Teslas are insane, so why do they? It's an electric car making it not run on gasoline. That makes people feel better about saving $40 on gas or having to fill their vehicles up. According to NerdWallet, "When all is said and done, you can expect net savings (taking into account the electricity costs of charging your Tesla vehicle) of between $810 and $890 per year." Tesla has become popular in such little time.
Tesla has become more popular than GMC and Ford. Over 200,000 sales for the new cyber truck has made headlines. The starting price for the Tesla "Cybertruck" will be $39,900 for the 250-mile range version that tows up to 7,500 pounds. It is clear that the new generation will be more focused and demanding on electric cars for transportation. Tesla has brought the new generation what people have wanted.