Outer Banks is the latest binge-worthy series to hit Netflix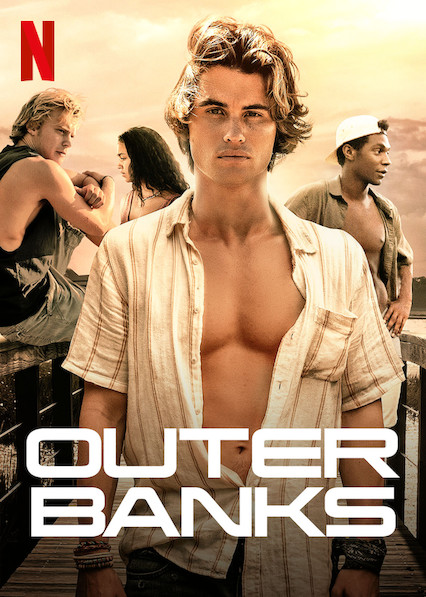 With all going on in the world, we turn to technology to grasp a sense of normalcy. In the fourth quarter of 2019, Netflix had over 61 million subscribers. To stay at pace with the growing number, Netflix released a new series on April 15, 2020. 
The hit action show "Outer Banks" focuses on a teenager who gathers his three best friends to find legendary valuables linked to his father's passing. The show has ten episodes, all varying in times. 
"Outer Banks" has received amazing reviews globally. IMDB TV, an American film website, held a global pole for citizens to vote on. They tallied 3,314 votes, the final rating was 7.7 points out of a maximum of 10. Moreover, the show was rated 67% out of 100% on Rotten Tomatoes, another American film website. 
Teenagers are also loving the show. JTHS freshman, Jayleen Sanchez, says "I absolutely loved this show. It always kept me on my toes. It was hard to stop watching at the end of the night. I can't wait for a second season". 
In addition, MCHS student, Ethan Mattison, quotes "All of my friends got me to watch this show. I wasn't sure if I wanted to watch it, but once I did, I couldn't stop. I would recommend it to anyone who likes action-packed and mystery shows". 
Fans all over the world are begging for a second season. According to inews.co.uk, there is no official word regarding a second season. Typically, Netflix must look at the ratings and viewing figures before renewing shows. 
Is "Outer Banks" worth all the hype? In short, yes. "Outer Banks" was full of twists and turns that held viewer's attention the entire time. There was never a dull moment throughout the entire show. Cast members like Chase Stokes, Madelyn Cline, Rudy Pankow, and Jonathan Daviss cohesively work together to make the series uplifting and interesting. 
Netflix does an excellent job of helping to create a sense of normalcy among its viewers. Shows including "Outer Banks" provide citizens a distraction from the madness of the world's current events. "Outer Banks" is the perfect show to watch if you're looking for a suspenseful, action-packed, and mysterious show.