Three Key Takeaways from the MLB Trade Deadline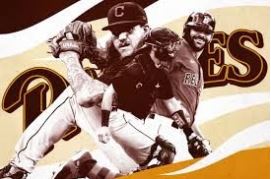 With the trade deadline passing on the 31st of August, teams are now getting ready to sprint into the postseason. Some teams were buyers, a lot were sellers, and a few stayed neutral. 
The first major takeaway is the San Diego Padres gearing up to catch the Los Angeles Dodgers and make a deep playoff run. The Padres were able to acquire RHP Mike Clevinger, OF Greg Allen, C Austin Nola, RHP Dan Altavilla, RHP Austin Adams, C Jason Castro, 1B/DH Mitch Moreland, and RHP Trevor Rosenthal. 
Clevenger and Rosenthal are huge additions to the Padres rotation, look for them to immediately have an impact. Castro is swinging a hot bat, the defensive presence is also going to be helpful. This young, exciting team is going to be fun to watch compete in the National League West. 
The Chicago Cubs added a few veterans to help their team get over the hump. Those additions include, LHP Andrew Chafin, LHP Josh Osich, OF Cameron Maybin, and 1B Jose Martinez. 
The first place Cubs are going to get outfield defensive help from Maybin, along with bullpen help from both Chafin and Osich. Martinez has played multiple years with the St. Louis Cardinals and is known for having a powerful bat. 
Finally, the one team who was expected to make moves, but didn't is the Chicago White Sox. The first place Sox have been playing really good baseball and did not want to disrupt that at the deadline.
General Manager for the White Sox, Rick Hahn had a meeting with his team prior to the deadline and came to the conclusion, "We feel comfortable where we are at right now and don't feel it is necessary to make acquisitions." 
Right before the deadline, the Sox did bring back Yolmer Sanchez and traded for speedy outfielder Jared Dyson. I expect the Sox to maintain their first place lead and go very far in the postseason. 
What an interesting year it has been for sports, it's September and we're only halfway through the season. This season is going to be a sprint to the finish.