High School Sports and COVID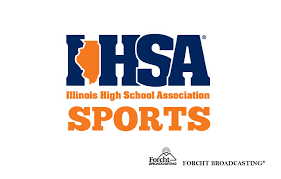 With Covid-19 not getting any better, many students have been left worried and curious about the fate of certain sports for the 2020-21 school year. 
However, not all sports are being cancelled. As of July 29, the IHSA declared, "They include playing all sports over the course of truncated fall, winter, spring, and summer seasons. As a result, several team sports will shift to new seasons." This leaves hope for students looking forward to participating in sports this year. 
Some sports that are traditionally played in the fall and winter seasons, such as cross country, wrestling and basketball are currently going to continue this way. These sports along with a handful of others will be played during their typical season. However, fall sports including football, boys soccer, and girls volleyball are being moved to spring for the 2020-21 season. Some spring sports will be played as usual but many of them are being moved into the summer.
Several sports have already started including boys and girls cross country and golf along with girls tennis and swimming. This does not mean sports will continue as usual though. Julia Ryan, part of Joliet West's girls cross country team says, "Meets have been going on so far but at any point can be canceled and no audience is allowed there."
 Many precautions have been put into place to protect everyone's safety and health, which will always come first. By taking caution and following guidelines, it helps ensure that sports remain open and future seasons are not affected. "We have practice everyday and have to wear a mask unless we are running on campus" Ryan continued to say. "Our first meet is on Saturday, the only people allowed in are the runners, coaches, the athletic director and trainer."
This is new to us all including parents, athletes, and coaches as well. We must all acclimate to these new modified sport schedules. The more we follow what is being told, the easier it will be to overcome this virus and keep safety the priority. 
No one is certain what will come of the winter, spring, and summer seasons. However, there is hope that all student athletes will get the opportunity to participate in their choice of sports this year. Just by wearing a mask, social distancing, and following other precautions, you are helping all athletes by allowing them a greater chance for joining sports. 
Nothing is definite and there will be changes and updates to come. However, as long as athletes are being safe the future holds stronger for all sports being resumed and seasons continuing as scheduled.