NFL Virtual Draft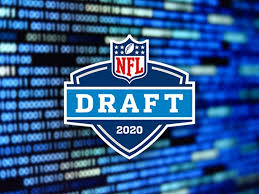 The NFL offseason has just begun and there are a lot more transactions still to come. This week is draft week and where a lot of teams look for some help from rookies. Though with the COVID-19 crisis, the draft will look a little different this year. 
Every NFL General Manager is going to have to have their own set up in the comfort of their own home. Each front office individually is going to have a conference call, to discuss their options. Then the General Manager will have to make a call to the commissioner, giving him who they will be selecting. 
This process will take a longer time, but this is the only possible way the draft can be conducted right now. The draft begins Thursday and runs through Saturday. It can be watched on ESPN. 
Regardless, this is a hopeful time for all NFL fans, as the time of year comes where their team can drastically improve. The Bengals, Redskins, and Lions will get the draft kicked off with the first three picks Thursday night.
The projected first-round pick is more than likely going to be Joe Burrow, the LSU quarterback. With the Bengals upgrading their defense in free agency, it would only make sense to bring in offensive talent through the draft. 
Chase Young, a defensive end from Ohio State is expected to follow. The Redskins need to build on the defensive side of the ball but expect them to boost their offense in the later rounds. 
The Lions have the third pick, and knowing their coach, he is probably going to select a defender. Jeff Okudah, a defensive back from Ohio State, is who they will go with. After losing Darius Slay to the Eagles, Okudah will help with rebuilding the secondary. 
The draft is just one more thing to keep us entertained. It should be exciting to see how exactly the draft plays out.