IHSA Hopeful for Spring Season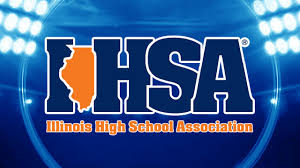 With the self-distancing guidelines being extended until April 30, the IHSA still remains hopeful for a spring season. 
The self-distancing extension brings a standstill to if there will even be a spring season. Illinois High School Association executive director Craig Anderson said in his statement last Wednesday, "Currently the IHSA has suspended spring sports games and practices until at least Wednesday, April 8." 
Obviously that date was premature, to President Trump extending the self-distancing regulations. In response to that, the IHSA is also looking into the option of extending the spring season. 
When asked about a possible extension of the season, Anderson stated, "We are considering an extension of the spring sports season limitation to provide more participation opportunities for students, which may include movement of the post-season timelines and State Series." 
Though no one knows the likelihood of an extension, it is rare for the IHSA to reschedule events. We saw that take place earlier with the cancellation of March Madness, and the IHSA refusing to reschedule. 
       If there is an extension, the season would probably go into middle to late June. This would allow for a good two months of play, which is close to the same length as a normal season. 
Travel ball and summer leagues would be affected by this extension if it were to happen. A lot is going to have to be figured out for an extension of the season to happen. 
Athletes are the ones that are being affected by this the most. Not knowing if you're even going to get an opportunity to have a season can be very difficult to handle. 
Luke Pirc, a senior infielder for the varsity baseball team had this to say, "I hope that it would get extended, there has to be an alternative to senior year and spring sports." For seniors, it is especially tough to face the uncertainty of your athletic career. "Every senior deserves to have their final season and walk out with their teammates, who they have been with for years." 
Though all athletes want the opportunity to have a spring season, they know that the safety of everyone is what is most important. Senior varsity softball player Katie Poke said, "Softball is very important to me, but what is more important is staying healthy." 
Hopefully, the spring season will be able to go on after we as a united front, as a country, do what we need to do to beat this enemy. Stay safe and stay healthy Tiger Nation.