Super Bowl LIV: the matchup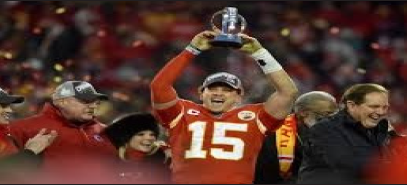 This NFL season has been everything but the expected. With the surprising decline and success from different teams, the playoffs were a rollercoaster of twists and turns. The fact that most of the postseason games have resulted in upset, such as the Vikings upsetting the #1 seed Saints and the Titans' upset over the Patriots and Ravens, certainly creates a topsy turvy playoff scenario.
Four teams remain in the quest for the Super Bowl Championship. Looking in at the National Football Conference (NFC), the Green Bay Packers and San Francisco 49er's battle it out for a spot in the Super Bowl. While the Kansas City Chiefs and Tennessee Titans face off in the American Football Conference (AFC). These four teams will take place in a very interesting outcome and matchup in Super Bowl LIV.
Let's start by looking at the two teams in the NFC. The 49er's have a great offense, supported by a consistent defense that can get stops and make plays. Green Bay has the most skilled quarterback in the league with Aaron Rodgers, and a steady run game. Both of these teams are led by great players and coaches. I am going to predict the San Francisco 49er's are going to win this game because of their reliable offense and play-making defense.
Now to the AFC, both the Chiefs and Titans are going to put up points and score at will. The Chiefs are a pass-heavy team with Patrick Mahomes. On the other hand, the Titans will run the ball and hit you with the play action. I am going to predict the Chiefs will win this game because of their great passing attack led by Patrick Mahomes and Travis Kelce.
Now that leaves us with the 49er's and Chiefs for Super Bowl LIV. I believe that the 49er's will win the Super Bowl. For this to happen, the 49er's are going to have to continue to run the ball at ease and contain the powerful Kansas City offense. This Super Bowl should be an exciting one, but with the way this season has gone, don't be surprised as anything can happen.