A new, exciting era for tiger basketball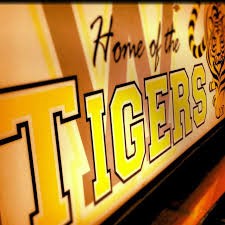 The 2018-19 Tigers boys' basketball season is right around the corner. Our varsity basketball team's schedule begins in earnest with the annual Tigers Thanksgiving Classic Tournament that takes place from November 19 to the 24th here at West. There certainly will be a loyal flavor to this year's tourney with squads from Joliet Central, Minooka, Romeoville, Plainfield South, Plainfield North, Lincoln-way East and Lincoln-Way Central, making up this exciting field of varsity teams.
This team will be a high energy, high tempo, pressing and fast breaking group of Tigers that will thoroughly entertain all our loyal fans on a nightly basis. All in all, this incredibly competitive tourney field will make this year's classic one to remember for many years to come. Tiger fans let us fill the stands and support this dedicated, hard-working, well coached and proud group of young men as they take the court for the 2018-19 season.
Following the conclusion of this classic tournament, the varsity team will resume action with away games at Lincoln-way West (on 11/27), Hoops Classic Shootout vs. St. Patrick's of Chicago (on 12/2) and Plainfield North (on 12/7), before returning home for a 6:30p.m. contest versus Naperville North on December 11th. Our best wishes to all our Tiger hoopsters for a successful 2018-19 season.