Mr. October: Michael Vallejo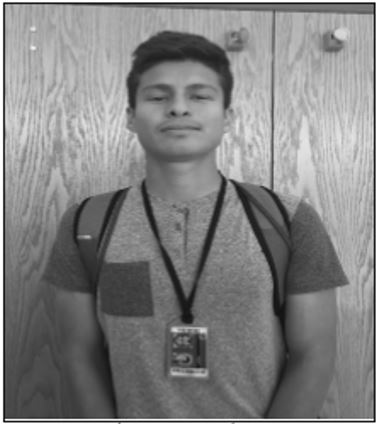 Michael Vallejo, a Joliet West senior, has been selected to be Mr. October. Vallejo was selected for his talents, outstanding sportsmanship, and strong determination. Along with these qualities and many more, makes him a great role model for other student athletes.             Vallejo has nearly 12 years of soccer experience under his belt, with all the help from his father. Vallejo speaks of how he started, "I chose this sport when I was 6 years old, mostly because my dad was a soccer coach and he put me on his team." Thanks to the early lessons and soccer games that have made him a valuable member on this season's varsity soccer player.
For Michael, soccer helps him deal with everyday life, "It is a stress reliever when I am on the field and it takes my mind off things when I am playing. It is what makes me really happy and makes me have a lot of fun. Whenever I am having problems soccer is what helps me clear my mind in an instant." According to Vallejo, soccer has really had an effect on his life. He says "I have learned that being a good teammate on and off the field can really get you places and also having good sportsmanship can really have an effect for the better."
Vallejo intends on using everything soccer has taught him when he enters college next fall. He has not decided on a school but he is going for either Lewis University, Aurora University, or North Central College. But wherever he does wind up going to, he says soccer is a definitely a sport he will be playing there and the memories of the past four seasons will carry him throughout the next chapter of his life.