JTHS remote learning extended to March 8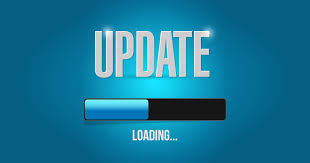 Despite the JTHS Board of Education's previous decision to extend remote learning until February 16, the community has already been informed of an additional extension. Superintendent Guseman released a statement yesterday informing parents and students that classes will remain online until at least March 8.
Local high transmission rates, as well as possible disruptions to students' learning environment, were cited as the reasoning behind this decision. "In addition to the safety concerns, with current positivity rates and new cases for our county and community at such a high level, the logistics of implementing a hybrid structure pose a significant challenge," stated Dr. Guseman. 
Will County's positivity rate as of January 19 was 8.2%, placing the region in the Illinois Department of Health's "substantial community transmission" category, despite an approximate 4% decline from two weeks prior. In an email sent to the school community, Guseman elaborated on the situation, explaining "When our metrics for our country and our community reach minimal transmission, we look forward to the return to in-person instruction." However, in July 2020 when the original e-learning decision was made, the region's positivity rate was only 5.7%, making the superintendent's comment seem unlikely.
Following the trend from past announcements, the reactions have been less than enthusiastic. Guseman also shared that "remote learning is not without its challenges and we share in the disappointment that this extension brings." Some members of the JTHS community utilized Facebook to express their frustration. User York KT stated, "Our voices are being heard but not listened to," while Karen Kirsch Duering commented, "As a parent of 2 students, I watch them, this is killing these kids." With other schools in the area implementing hybrid schedules, this new information has been hard for some to digest. 
Both Minooka School District 201 and Plainfield District 202 plan to allow students back in the classroom, with Minooka schools having already returned in-person on January 19. Joliet West student Emma Schumacher, who's cousin has returned to in person learning in Minooka, stated, "I understand the safety of students and staff is the most important thing right now, but I would be lying if I said I wasn't annoyed seeing that other schools are going back."  In District 202's press release, Will County's improved metrics were given as support for implementing their hybrid model, unlike JTHS's interpretation. 
While many local high schools are transitioning back to in-person education, Joliet Public School District 86 announced today that they will continue remote learning for the remainder of the school year. The district encompasses multiple elementary and middle schools that funnel into the West and Central high school campuses.
With the time for highly anticipated events such as prom and graduation approaching, the district is seemingly unsure of whether students will attend school in person at all this year. Following an extremely difficult year, many are concerned that remote learning is taking a toll on student's mental health. 
Not everyone is completely against the extension idea. "It's a difficult decision. Glad there is continuity though…I appreciate the diligence," freshman parent Jani Concaildi-Allen shared on social media.