A vaccine is coming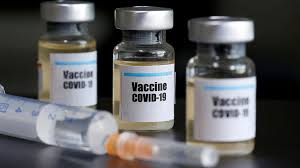 COVID-19 cases are continuing to surge in America as more people are growing reckless within quarantine. Contrary to the apparent minor symptoms often associated with a common cold, such as headaches, chills, sore throat, and a fever, the virus can be fatal for some who have underlying health conditions. As a result, big pharmaceutical companies like Bayer have released information on upcoming vaccines for the roaring global pandemic. 
CNN News has released data that reports over 55,000,000 cases of the virus, leading to a total of over 1 million deaths globally; the United States makes up more than 11,000,000 of these cases and surpassed 250,000 in fatalities. America is leading in cases and deaths (North and South Dakota being the top spreader states), with India next at almost 9,000,000 cases and nearly 131,000 deaths. 
Just earlier this month, major pharmacy brands Pfizer, Bayer, and Moderna have announced vaccines that are in the process of finalization and will be released soon.
The Center for Disease Control and Prevention's website states, "CDC is working with partners at all levels, including healthcare associations, on flexible COVID-19 vaccination programs that can accommodate different vaccines and scenarios. CDC has been in contact with your state public health department to help with your state's planning. State, tribal, local, and territorial health departments are critical to making sure vaccines are available to communities." 
The site also includes that the vaccinations would be at no cost and some vaccines may even be ready before this year comes to an end. However, the vaccines will likely be prioritized for certain groups of individuals in case of limit issues or errors. The individuals would consist of anyone at high-risk, as well as healthcare and other essential workers. 
So, with case numbers skyrocketing in Illinois at almost 600,000 cases, many citizens are desperate for the vaccine. Karla Aguirre, Joliet Central Senior, says she will be receiving the vaccine when accessible because she believes it's the best choice. "I think the cases won't be completely gone, but will definitely go down if the majority receives the vaccine," Aguirre confidently remarks. 
On the other hand, others are still hesitant due to the potential risks and lack of information pertaining to the vaccine results. Joliet West student Jalitzza Ramirez vocalizes, "I personally wouldn't receive the vaccine because there hasn't been enough research done. But, I think all returning students should be mandated to get the vaccine to return, it's just not 100% that the vaccine will work on everyone." 
Nurse, Susan Hurley, from Joliet West campus also shares her input on the vaccine in the education setting, stating, "If the state determines that the vaccine should be required, the school would have to follow that mandate."  
Despite the vaccine still being on hold, AARP reports that 36 out of the 50 states in America require masks when social distancing is unavailable in public settings. For now, these are the only precautions in preventing the virus until the vaccinations are released.