Remote learning extended through first semester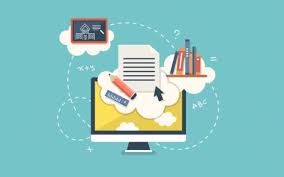 Remote learning, which was previously decided to be implemented through November 10, has been extended further. Joliet Township High School students will now be attending school through their computers for the entirety of the first semester, due to recent coronavirus data.
       October 9 was the final day for parents and guardians to complete the newest survey regarding returning to school in person. Parents were given the same hybrid and online options as previous surveys, in which students could learn on campus once a week or continue completely virtual. 63% of survey takers chose the hybrid alternative, while 33% selected the remote option. However, 45% of JTHS guardians did not complete the survey and were informed it would be assumed they preferred education to stay fully online.
       Superintendent Karla Guseman issued a recommendation to the school board October 20 for the district to remain virtual through the rest of the semester. In the memo, Guseman declared, "We have stated that the safety of students and staff is paramount and the data at this time requires me to make this recommendation."
       When it was originally decided to remain virtual through November 10, the region's positivity rate was 7.5%. As of October 20, The region's COVID-19 positivity rate is at 8.6%, with Dr. Guseman stating her decision is based on how "the trend continues in an upward direction." Will County, specifically, has a higher rate than the general region, being 8.9%.
       At the October 20 school board meeting, the decision was made to follow Dr. Guseman's recommendation and have students stay completely virtual for the rest of the semester. Regional COVID-19 statistics as well as the idea that a change would result in a "disruption of learning" are cited as the reasons for this choice. In an email sent to the JTHS community the following morning, Guseman discussed possibilities for the future, stating, "We will continue to monitor COVID-19 metrics and are hopeful we can begin the new semester and year with our hybrid model."
       The Joliet Township community has continued to voice their opinions, mainly through social media. Facebook user Nicholas John called the school board's decision a "great choice." Other commenters were less enthusiastic, with Kim Vejvoda Cardinal stating, "This year breaks my heart," and York KT simply commenting, "Ugh."
       Unlike JTHS, many schools in surrounding areas have reverted to in person learning in some form. Minooka high schools returned to classrooms using a hybrid model on October 19. Downers Grove's north and south high school campuses have also implemented a hybrid plan, returning on the same date as Minooka.