Operation Safety Net rescues missing children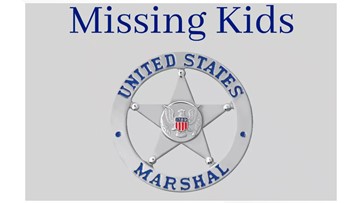 Operation Safety Net, led by the U.S. Marshals Service, rescued 25 missing children in northeastern Ohio. … A collaborative effort that spanned two weeks in Georgia led to the recovery of 39 missing children, including 15 who authorities said were trafficked for sex, officials reported last week.
"The U.S Marshals service is fully committed to assisting federal, state and local agencies with location and recovering endangered missing children, in addition to their primary fugitive apprehension mission," Donald Washington, the director of the Marshals Service, said in the statement. "The message to missing children and their families is that we will never stop looking for you."
More than 1,800 missing children have been found since 2005 when U.S Marshals paired up with the National Center for Missing and Exploited. The FBI stated that every 40 seconds a child goes missing in the United States. Children tend to spend more time online during the Coronavirus pandemic, which means human trafficking is up. There is a human trafficking hotline that you can call at 832-927-1650.
The U.S Marshals service Missing Child Unite worked with the Southeast Regional Fugitive Task Force and the National Center for Missing and exploited children. It is very common for children to go missing in that area in Georgia. Most are at risk of being in child sex trafficking, child exploitation, sexual abuse, and medical or mental health conditions," the press release reads. 
"When we track down fugitives, it's a good feeling to know that we're putting the bad guy behind bars. But that sense of accomplishment is nothing compared to finding a missing child," Darby Kirby, chief of the Missing Child Unit, said in a statement. The USMS said that last year it helped recover 295 missing children in 75 percent of cases.
"These are not children that are in some faraway land," said Donald Washington, director of the U.S. Marshals Service. "They are America's children and they are kids that we need to go and find."