Joliet West's transition into e-learning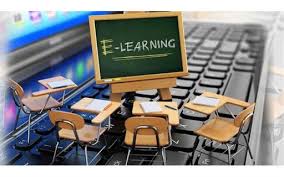 Exchanging classrooms for bedrooms and face to face instruction for virtual calls have become the newest hurdles of 2020. After trialing the idea of e-learning at the onset of the Coronavirus pandemic, the new school year is seeing schools across the globe attempting to educate students from a distance. Joliet West High School is no exception, as the district chose to begin the school year entirely online, with a mixed reception from the community.
Widespread remote learning was first introduced in Illinois when Governor J. B. Pritzker ordered all schools in the state to close March 17. However, this situation was not unique to Illinois as, according to The World Economic Forum, more than 1.2 billion students had been affected by COVID-19 induced school closures in the spring, and many schools are remaining virtual into the fall. 
After finishing the 2019-2020 school year online, Joliet West students and parents were unsure of what was to come for the following school year. "It was tough wondering when or if we were gonna go back to school like normal," declared Emma Schumacher, a junior at Joliet West. Parents and guardians were able to participate in a reopening survey early in the summer, however, the first concrete plan from the JTHS district was not released until July 14. The original reopening plan allowed students to attend school in person once a week alongside e-learning. However, the rising positivity rate in Will County complicated the situation.
July 29, the announcement came that JTHS would be beginning the school year entirely online. "The safety of our students and staff will always come first," stated Dr. Guseman in the message to families. "The last week, and this weekend, were extremely difficult for me as I watched the number of COVID-19 cases consistently rise in our region." The current virtual plan will be reassessed every six weeks using the Illinois Department of Health's data.
The reality of indefinite online schooling has been a complex transition for many students. "There's so many things I haven't done," stated senior Kelly Rappaport. "It's like we're doing all the boring parts of school without any of the activities that make it worth it." 12th-grade students especially are facing the risk of missing out on quintessential high school moments. Senior Paola Lozada had this to say, "I know that our school is doing their best to keep everyone healthy, and I'm glad we're online for people's health… I just really wished that I had a regular senior year."
From condensing curriculum to preparing for the many technology issues, educators have also had to adapt to this new form of teaching. "While as a teacher I feel I've adapted to the best of my ability, I am genuinely worried about students suffering from information overload," commented Ms. Monninger, one of Joliet West's AP U.S. History teachers. With Mondays and Fridays having shortened thirty-minute periods, teachers and students have had to be flexible. "I am just hoping for the best. Condensing a curriculum into a much shorter time frame on a day to day basis makes for an exhausting pace in class."
Despite the drastic changes in place for the new school year, students are continuing to attend classes and learn in the ways available to them. Teachers and students continue to adapt together as situations change and more information becomes available.