Is Illinois flattening the curve?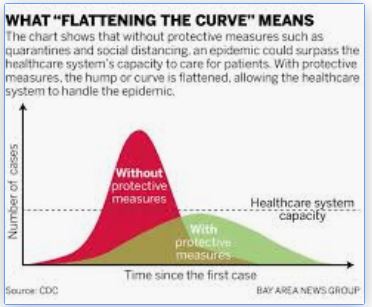 With the recent Coronavirus pandemic surging across the world, hospitals have become overwhelmed with new cases of coronavirus increasing every day. Many states have issued a "stay-at-home" order and are practicing social distancing to slow down the number of new cases, in turn helping hospitals in contending with the number of patients, or "flattening the curve."
Illinois is no exception to the pandemic, with 22,000 cases and 800 deaths reported statewide. On April 11, Illinois Governor J.B Pritzker stated that Illinois was beginning to flatten the curve. During his daily press conference on the 11th, Pritzker said that the state was beginning to see fewer new cases and fewer hospitalizations due to the disease. However, while he said he was pleased with the results that we're beginning to see, he wasn't ready to state that Illinois was reaching its highest number of cases yet. 
Dr. Ezike, who was present with J.B Pritzker during the press conference on April 11, had this to say on the pandemic's spread in Illinois. "We have to stay the course. There's no doubt that we will get through this pandemic, but it is a long marathon. We can't grow tired of washing our hands. Despite the cabin fever, we still need to stay at home. We still have a long road ahead, and we must endure with patience until we get to the other side."
Some reports have also stated that Illinois may be showing signs of slowing the spread of COVID-19 earlier than other hotspots. Data compiled by Rush University Medical Center in Chicago showed that the Illinois rate of doubling cases has decreased from 2.1 days on March 22 to 7.9 days on April 9. This means that Illinois's control of the disease is helping to slow the spread of the Coronavirus. Bala Hota, a doctor specializing in infectious disease and Rush's chief analytics officer, stated, "We're hoping we continue to see this change in the doubling time and the next few weeks we start to see something that resembles a peak."
While the stay-at-home order is still in effect until April 30 and will likely be extended further, the policies taken into effect along with social distancing will hopefully help to "flatten the curve" in Illinois and help hospitals be able to handle the number of cases instead of being completely overwhelmed by COVID-19.