Illinois launches mental health hotline amidst pandemic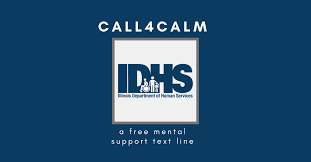 On April 11, Illinois governor J. B. Pritzker announced a support text line available to citizens facing anxiety or related issues due to the coronavirus outbreak. The service, entitled "Call4Calm", aims to provide support throughout this unprecedented situation. 
With unemployment rates on the rise, schools resorting to online learning, and no concrete answer as to when the stay at home order will be lifted, coronavirus is causing many hardships besides the physical sickness. There is a multitude of new contributors to a potential rise in mental illness that has resulted from the pandemic. "We are living in a deeply unprecedented moment, and holding the emotional ramifications of that inside will only be harder on you. It's OK to feel, but please know you don't have to feel it all alone," stated Pritzker.
Coronavirus cases continue to increase with Illinois reaching over 20,000 cases statewide. Mayor Lightfoot has expressed the belief that the stay at home order will be extended, but officials have stated that no date has been decided on. However, despite hesitancy to end quarantine, the governor has commented that the pandemic's curve is beginning to bend, stating, "Illinois, having been the second state to announce a stay-at-home order, now seems to be reaching a peaking."
Throughout the uncertainty, the pandemic brings, "Call4Calm" is a source for anyone needing support. To connect with a counselor, citizens can text TALK to 552020, or HABLAR to the same number for Spanish speakers.