Tiger Reads nominations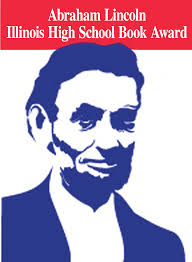 Alex Lopez, Assistant News Editor
February 29, 2016
The Lincoln Book Award is an award presented to only a few carefully selected books from multiple categories. All ranging from romance to sci-fi. An award aimed for the most deserving of young adult novels, with the purpose to ensure a love of reading into the youth.
Many especially recognized novels such as, "The Fault in Our Stars" and "Boy 21," have been presented with this award and now hold it with them in their publicized life.
Books that are considered as nominees for the award are selected through schools around the state including librarians and students. Especially this year's Tigers Read group, who have been tasked to read many of the possible nominees for the award over the year and asked to make their pick over which one deserves the award.
Ms. Thurman, school librarian, was tasked to keep track of the nomination submissions and votes over the year. She explains how there are many influences in the voting from over the state including teachers, librarians, and a group of teens known as the Student Panel. "We, at West, participate." She stated, "Any student that reads up to four of the nominated books gets to vote."
There were many books enlisted for the state award, many famous authors with past success with the young adult demographic including; Anthony Horowitz, author of the Alex Rider series, Rick Riordan, Percy Jackson series, and Gayle Forman, If I Stay.
Thurman also explains how the reading group assist by "narrowing down the list the list to twenty." And now with the nominees down to less than that, the selection of a winner comes closer and closer.