Is the legal smoking age changing?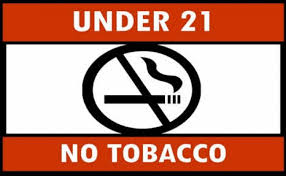 Chicago health officials wish to raise the smoking age from 18 to 21 to help reduce the amount of addiction with tobacco. Experts say the approach is gaining traction around the country after a recent study estimated such laws would discourage smoking at the age when many people first get addicted. If the law gets passed, Chicago would join a list of more than 100 cities nationwide to raise the legal age for buying tobacco from 18 to 21.
Buy changing the age, it will reduce young adults from being able to purchase tobacco. Chicago Tribune found that researchers said 21 as a minimum age would be particularly effective because young people who are unable to buy tobacco are most likely to get the products from friends and peers. It is less likely a 21-year-old would be in the same social circles as high school or middle school students, and thus able to provide cigarettes, according to the report. City Health Commissioner, Thomas Farley stated, "Right now, an 18-year-old can buy for a 16-year-old," he said. Once the law takes effect, in 180 days… that 16-year-old would "have to find someone in college or out in the workforce." The study found that raising the tobacco sale age will significantly reduce the number of adolescents and young adults who start smoking, and it would reduce smoking-caused deaths. It would immediately improve the health of adolescents, young adults and young mothers who would be deterred from smoking, as well as their children.