Newest iPhone 6s released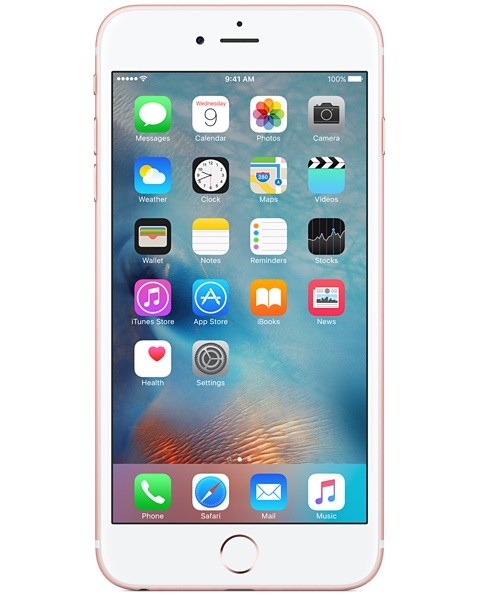 Apple recently released the new iPhone 6s in late September of this year. Prices vary from $199 to $299, depending on the gigabyte storage. The look of the new iPhone is a mirror image of the iPhone 6s. The new iPhone 6s is full of new and updated features. With a 4.7 retina HD display, Apple also upgraded and gave a faster processor making downloading apps, movies, and songs a lot faster and easier. The iPhone also comes with IOS 9 already preinstalled which offers some exclusive updates for just the 6S.
Apple explained the new IOS 9 features saying that "Powerful new built-in apps, advanced features in Siri, and enhancements throughout the system make it smarter and more essential than ever." The new iPhone 6S is slightly heavier than the 6, but the touch is a lot smoother and less slippery in owners hand's. One downside that was mentioned in various reviews of the phone is the battery life; many people have come to find out it's not the best. Apple says if someone uses their iPhone periodically throughout, the day they are most likely going to have to charge it twice a day.
Apple also brought something totally new the iPhone, called 3D touch. Apple gave a lot of information on it saying, "It senses how deeply you press the display, letting you do all kinds of essential things more quickly and simply. And it gives you real-time feedback in the form of subtle taps from the all-new Taptic Engine." It's one of the biggest changes and updates on the new iPhone 6s. Another update that was made was to the Touch I.D. Apple made it a lot quicker, allowing the phone to be unlocked in under a second, and having it recognize finger prints almost 100% of the time.
Also, the new and improved camera on the iPhone 6s is one of the best on the market. Besides all the new updates in the phone, Apple has given a brand new color for the iPhone called rose gold. The new rose gold color is mainly a pinkish color with just a hint of gold mixed into it. Another perk some people may not have realized that Apple added was the LTE advanced. Apple explained the importance of the LTE advanced saying "when you're connected to Wi-Fi, iPhone 6s lets you do things like browse the web and download apps at speeds up to twice as fast." Apple even offers apps in the app store that have been personalized to enhance and make the most of the new features on the new iPhone 6s.