Wild West pumps up student section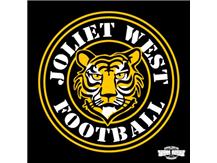 Just like last year, the Wild West is expected to come out in full force. For the seniors who have played in front of crowds like this, it is just another day at the office. For juniors, the biggest crowd most of them have played for is the crowd that is usually filling the seats in the 4th quarter of the sophomore game waiting for the start of the varsity game.
These juniors will get experience of larger crowds in their first 2 games of the season both which are on the road. Come September 11th, they will experience playing in front of the Wild West for the first time. "It will be exciting to be in front of it", says junior linebacker Drew Smith. "The Friday night atmosphere is unique. But during the game the main focus for the team and [me] is winning."
For seniors, like experienced quarterback and Tiger fan favorite Alex Tibble, it's nothing new. "I expect the atmosphere to be off the charts, I picture people standing around the fences because the bleachers are completely taken up. Football is momentum, when you have momentum it's smooth sailing, and the Wild West gains momentum for our team," Tibble predicted.
At the end of the day, it is still a football game, and a football game against a very good team at that. With a revamped defense and consistently good offense, the Tigers head into the game with a great opportunity to beat one of the better teams in the conference, and in the state. As Aubry stated, "If everyone does their part, we can beat any team in the state."