Wild Bill! In-School Program for students of the theatre arts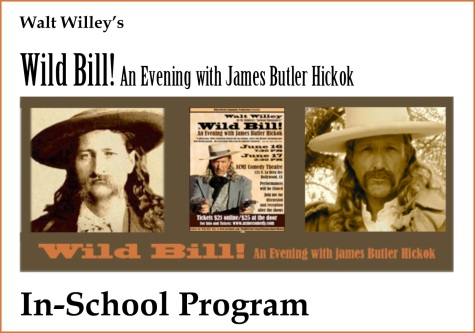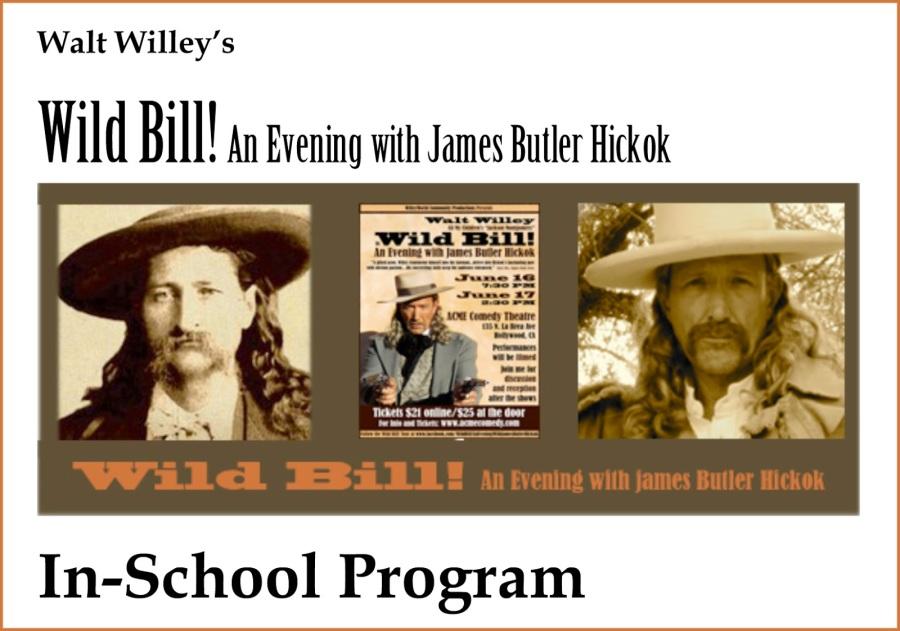 Gunfighters and marksman galore will be welcomed gladly to Wild Bill's In-School Program, an evening with the famous gunfighter of the 1800s, which include a presentation put on by Walt Willey, the American actor most known for his time playing Jackson Montgomery on the soap opera "All My Children".
The drama department has set up this program as one to assist the school's drama students, the program will include workshops and coaching classes with Willey himself and the performance profiting the school as well. .
Everything all started with Walt Willey himself, who was born in Ottawa IL, where he had first found out that he and Wild Bill were only born a few miles away from each other. He was intrigued by this fact and also "in a market for a one man show", which is when he began his expedition of research.
Willey also has a passion for "reaching out to youth and young adults interested in the Theatre Arts", and in the process he has created the WilleyWorld Community Productions and is a proud member of the Illinois Valley Coalition on Performing Arts.
The show itself is two forty-five minute acts, which include James Butler Hickok talking about his own life, from his humble beginnings to where his stood as farmer, guide, sheriff and many more, an actor included. Topics such as the Civil War and his experience with the Underground Railroad are also regaled in this tale
While at Joliet West, Willey will put on two performances of his show, one on February 28th at 7:30 pm and one on Sunday, March 1st at 2 pm, both in the auditorium. Along with the performance, and the mentoring and tips the drama department will be given, there is also the money the performance itself will be make, twenty percent of which will benefit the drama departments at both West and Central.
This program itself is designed to maximize student capabilities as well as giving them an opportunity to learn added skills that will help them throughout the rest of their career, if they chose to pursue it. It truly is an opportunity for Joliet West to be a part of a program that will enhance the skills of our drama students. "JTHS is extremely excited to work with Walt on this project. The mentoring program fits perfectly within our Academy of Arts and Communication and provides real-world theatre experience from a seasoned industry professional," said JTHS Alumni Director Lynne Lichtenauer.
"The Wild Bill! In-School Program is our formalized in-school program of mentorship, instruction and fundraising," said Willey. "In coordination with superintendents, principals, and theatre arts faculty we offer scene study, monologue coaching, seminars – whatever works best for the school and the students."