#YouTubeAsksObama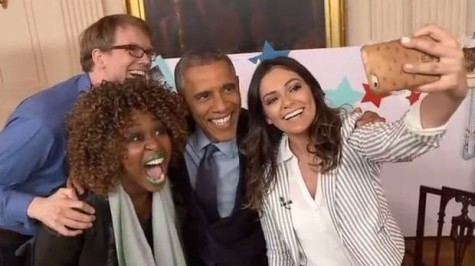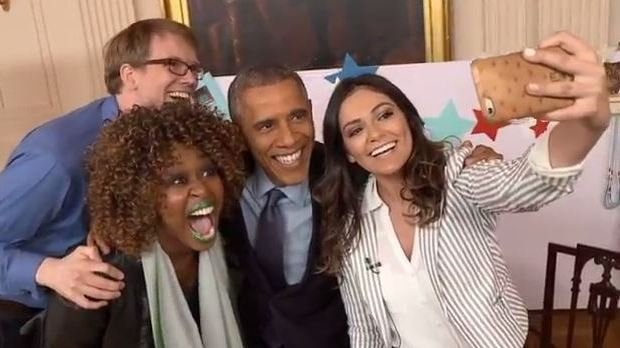 On the evening of January 22, 2015, prominent YouTube stars Hank Green, GloZell Green, and Bethany Mota conducted interviews with President Barack Obama in an attempt to educate the youth. Since the live stream aired, the video has received nearly three million views.
Before the interview began, subscribers of the YouTube sensations were able to propose questions on social media by using the hashtag #YouTubeAsksObama.
Steve Grove, the Director of the News Lab at Google, gave some interesting facts throughout the interview. He began by presenting the most-searched questions during the State of the Union address, which included things like, "Why are gas prices dropping?" and, "How much does the president make?" with the most popular question being, "How old is Obama?"
Hank Green, known for his intellectual videos, began the process by referencing the State of the Union speech given on January 20, 2015. He expressed worry as to whether or not Obama's ideas are "politically feasible." The president expressed that he hopes for Republican cooperation in some areas, while in other areas he is relying on the American people's support.
Green also addressed hostility with North Korea, the legalization of marijuana, and the concept of military drone strikes. Regarding the latter subject, President Obama commented, "It's something that we take very seriously, and I would argue that today's technologies enable us to defend ourselves causing less damage to communities than they've done in the past."
The next interviewer was GloZell Green, who is well-known for her adventurous personality. She addressed the issue of policing by stating that she cuts the hoodies off of her husband sweatshirts in order to protect him. "I'm afraid when he goes outside that somebody might shoot and kill him. And it's not like regular folks – it's the po-po," Green admitted. In response to her statement, Obama said, "First of all, we always have to just remind ourselves that the overwhelming majority of police officers, they are doing a really tough job and they're doing it well."
Green asked other questions relating to Cuban relations and bridging racial gaps. Toward the end of her session with President Obama, she accidentally referred to Michelle Obama as the, "first wife," rather than the First Lady. The blunder was taken in stride as the two laughed off the mistake, and Green offered an eccentric green lipstick as a gift for Mrs. Obama.
The last part of the interview was done by fashion, style, and make-up enthusiast Bethany Mota. Mota was honest in her confession that she has not ever paid much attention to politics. She asked the president why millennials should be interested in government happenings. "Politics is just – how do we organize ourselves in a society? How do we make decisions about how we're going to live together?" President Obama clarified. With issues like student loans, the environment, and LGBT rights, young people deserve to have their voice heard.
Then, when Mota confessed to having been cyberbullied, the president declared, "I think this is one area where your voice is more powerful than the president of the United States." She concluded by asking some informal questions, to which Obama disclosed that he enjoys watching SportsCenter while exercising. Moreover, he admitted that he had dreams of becoming an architect or NBA player when he was young. Finally, the president said that his dream superpower would be having the ability to speak any language in the world.
The YouTube interview with President Obama succeeded in addressing many controversial issues regarding United States politics. YouTubers Hank Green, GloZell Green, and Bethany Mota definitely extracted some valuable information in their attempt to educate the American youth. Many viewers surely took away some useful information that will make them better-informed citizens.