A new legacy; making {HER}story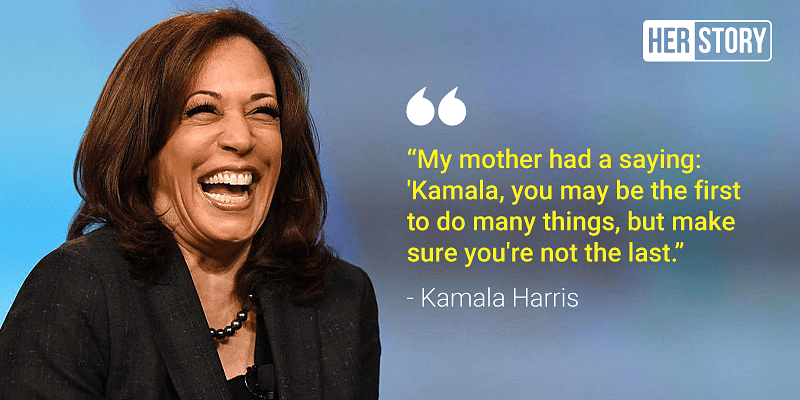 Kailey Staniszewski, staff writer
November 30, 2020
With a record-breaking election that took place three weeks ago, the United States has announced that Joe Biden is now the president-elect alongside Kamala Harris as vice president-elect. This election is not only monumental due to the overwhelming number of voters who turned out, but also because this will be the first time a female official will be fulfilling the position of Vice President and the first time a person of color will hold this position as well. 
This has stirred up many conversations amongst all parties on how this will impact not only future decisions being made during the next 4-year term but on how women will be involved in politics in the future. When it comes to Kamala Harris's direct views she has spoken out on the desire to reform law enforcement, but not defund it, and has even backed campaigns like Medicare for All. Even for those who don't have aligned views, this is still something that is breaking barriers in the United States. 
Those unfamiliar with the vice president-elect should know that she is from California, and started her first term as Democratic senator for California in 2016. Before taking this seat she was an attorney general from 2011-2017. She studied law at Hastings College graduating in 1986 and this pushed her to rise up in politics to see more change.
With such a monumental moment that is being covered nationally influential teacher, and sponsor of the Black Lives Matter club, Mrs. Crim, spoke out on her local view on this moment. Mrs. Crim was ecstatic to see a female in the office saying how she believes the door is now open and sets a new standard for equality. She also emphasized how having an African American woman is also inspirational to our upcoming generation stating, "This is important so little girls across the country can have an example of what they can aspire to be and achieve, even with the sexist ceilings that have been constructed by society. This is even more important for Black girls."
Though the next term hasn't begun and inauguration day won't be here until January 20th, hope has been raised for many women in this country with the barriers being broken down. The new vice president-elect is now inspiring women across the country and world to speak up and to continue breaking these standards to get closer to the equality they deserve.