Why Kamala Harris' VP nomination is historic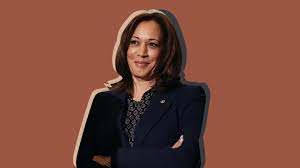 On August 11, Democratic presidential nominee Joe Biden announced that California senator Kamala Harris would be his running mate in the upcoming election. Biden and Harris formally accepted their nominations at the 2020 Democratic National Convention on August 19. This election will be historic for many reasons, but in particular, why is it so historic that Kamala Harris is now on the democratic ticket for the 2020 presidential election?
When it was presumed that Biden would be the democrat's nominee for president after fellow candidates Pete Buttigeg, Bernie Sanders, Mike Bloomberg and Elizabeth Warren dropped out of the race, rumors stirred about who Biden would choose as his V.P. After Biden vowed that he would choose a female running mate during the Democratic primary debate this past March, many suspected he would choose Massachusetts senator Elizabeth Warren, Georgia representative Stacey Abrams or Illinois senator Tammy Duckworth. But Kamala Harris was in the back of everyone's minds when thinking of who Biden was going to choose. It was a predictable choice, but for all the right reasons.
This nomination is historic because Harris, the descendant of an Indian immigrant mother and a Jamaican immigrant father, is the first Black woman and South Asian American woman to be on a major party's national ticket. Her nomination is a major win not just for women, but specifically for BIPOC women.
With Filipino heritage, Joliet West junior Lily Villaflor knows how important it is to have more POC representation in office. "I believe that Harris's experience as a Black and Asian American will lead her to make choices that will benefit a broader group of people." With the extreme racial divide in America, Harris is the candidate our country needs right now. The Democratic Party is realizing how much they need the support of women of color. Unlike her counterparts, Harris is the candidate to truly support, represent, uplift, and fight for women.
Not to mention, Harris is creating a new culture around the presidency and female running mates. In an interview for C-Span, director of the Center for American Women and Politics at Rutgers University Deborah Walsh discussed how Harris's nomination is different compared to former female V.P. nominations. "By Joe Biden selecting Kamala Harris, he is signaling in many ways that he acknowledges and understands that as a white male in his late 70's he is not the future of the Democratic Party, and by selecting Kamala Harris," she continued, "I think he is saying that she is in fact the face of the future of the party." Kamala Harris's nomination is giving so much hope to the young women of this country that they can, and will, one day be leaders of this country. Her nomination represents how far women have come, and how much farther they can go in the near future.
Even if Kamala Harris and Joe Biden do not win the election in November, Harris's nomination will still symbolize that this country is stepping in the right direction for an inclusive, diverse, and progressive leadership.