CBS Journalist Maria Mercader dies of Coronavirus, age 54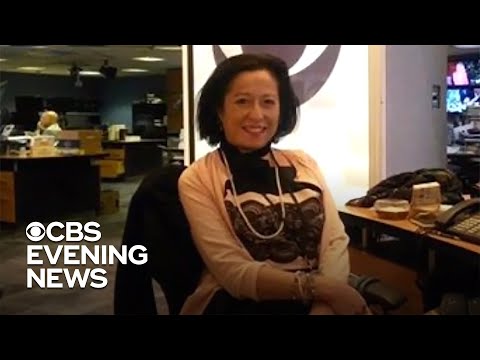 CBS has reported that Maria Mercader, CBS journalist aged 54, had died of coronavirus this Sunday in New York. Mercader had previously been on medical leave for unrelated matters since the end of February. Mercader worked for CBS for three decades and had covered many large news reports in the past, including 9/11 and the death of Princess Diana.
Mercader had fought cancer and other illnesses for over 20 years, and her death was a blow to her colleagues and family. Dan Rather, a former CBS news anchor, said in a tweet, "A hard hit to the heart, news longtime colleague and friend Maria Mercader died from coronavirus. A paragon of grit and grace, she embodied the best of the @CBSNews mission."
Mercader was a great colleague and worker. Being a talent executive, Mercader helped to diversify her workplace, and CBS has said, "Maria was active in coordinating CBS News participation in the Asian American Journalists Association, the National Lesbian and Gay Journalists Association and the National Association of Black Journalists."
Others from CBS have reported their sorrow on Mercader's death and that she will be missed. Susan Zirinsky, CBS News president and senior executive producer, has also commented on Mercader's death and her positive presence in the workplace, "Maria was part of all of our lives. Even when she was hospitalized — and she knew something was going on at CBS, she would call with counsel, encouragement, and would say 'you can do this.' I called Maria a 'warrior,' she was. Maria was a gift we cherished."
Mercader was a skilled veteran journalist who was highly regarded in the workplace, being a source of inspiration and encouragement. Mercader won a business Emmy in 2004 for her work reporting on computer spam. Mercader is survived by her father and brother and will be missed by colleagues and family alike.