Coronavirus leads to college graduation cancellations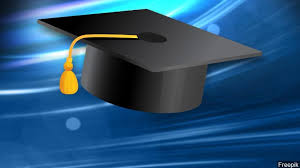 In light of Coronavirus cases continuing to increase, graduation ceremonies an Illinois college have been canceled. University leaders announced that the May event will not be taking place for any of the University of Illinois campuses, which are located in Urbana-Champaign, Springfield, and Chicago. This news comes after all Illinois schools were shut down due to the pandemic.
The information was sent in an email to communities on Tuesday, informing graduating students that their diplomas will be mailed in the spring. In this message, university leaders called the decision "an outcome we hoped to avoid".
 These cancellations are due to the Centers for Disease Control's new suggestions, which include limiting gatherings of more than fifty people for eight weeks. The University of Illinois' graduations are known to draw a substantial crowd, with the Chicago Sun-Times stating the Urbana-Champaign ceremonies have drawn over 20,000 attendees in the past.
However, alternatives to the spring graduations have not been ruled out. Holding the ceremonies virtually or rescheduling them for a later time are options that continue to be considered. With 160 Coronavirus cases in Illinois, and cases rising daily, it is unclear when face-to-face classes will resume for the three University of Illinois campuses.
Change.org petitions to encourage graduations to be rescheduled rather than canceled are already trending across all social media platforms.