Sophomore Nia Autman represents Girls 4 Science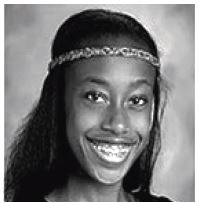 A sophomore at Joliet West, Nia Autman has been involved in a non-profit organization called Girls 4 Science since the summer of 2013. The program provides girls with hands-on experience in the sciences, and helps increase the opportunities of jobs in the STEM field. This program is exclusively for girls ages 10-18 in the Chicago-land area. The program consists of 3 main facilities: Malcolm X College in Chicago, Olive Harvey College in Chicago, and University of St. Francis in Joliet.
Founded in 2009 because of a mother trying to find a community based science program for her daughter in the area, and to fix this problem, she set out to create her own. The program has had incredibly high success rates, with over 500 girls actively serving the program, 94% are more confident in science, 84% are more confident in math, 84% would recommend Girls 4 Science to their friends, and 100% of the seniors involved in the program enroll in college.
Nia has been chosen along with freshman Lauryn Luangsomkham from Joliet Central to make a television debut on October 5th on Good Day Chicago. The two students conducted a Chemistry experiment live, on-air around 9:15 a.m. in honor of Chemistry Month. The experiment consisted of cabbage juice used as an indicator to detect the pH of different substances. Different substances were tested and through color changes, the cabbage juice indicated whether the substance that was added is an acid or a base.
When asked what her favorite part of being in the organization was, Nia said, "I have been in the program so long, that many girls look up to me. So I love getting to learn about the STEM information, but also being an example for young girls is awesome." When Nia is older she wishes to become a chemist or a pharmacist. She would like to stay in Girls 4 until she is 18.
Nia explained the opportunities that you may be exposed to while being a member as "every summer they offer 3 girls from the program to go to Space Camp, they have an Icebox derby that anyone can join, and also scholarship offers," she said.
The Girls 4 Science website states, "The G4S model is rooted in girls believing in themselves and their abilities to contribute to the community and society at large in a field where women are under-represented. G4S will change the trajectory of the lives of many deserving young girls in Chicago."