Michaels strives to connect with students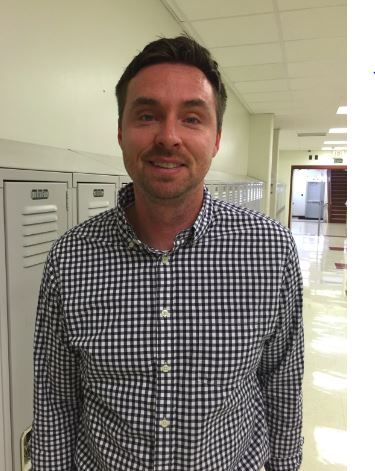 Often, we don't realize just how busy teachers are or what they do beyond the classroom. Mr. Michaels is a staff member at Joliet West and has been teaching for a nearly a decade now. He has simultaneously taught health and coached basketball for the past nine years.
One's perception of life can change in a single moment. For Mr. Michaels, that moment occurred about seven years ago. A student came up to him and confessed she had bulimia. After having a few talks with her, it suddenly dawned on him just how well students could hide their problems.
Not long after, Mr. Michaels let his students know that if they ever needed to talk to anyone, he was going to be there for them. Eventually, more and more students came up to him and expressed how they truly felt. This inspired Mr. Michaels to want to become a counselor. He explained, "I feel like I've built a reputation as a teacher for helping students and want to carry that over for counseling."
Currently, Mr. Michaels is taking classes at Lewis University and hopes to graduate in May with a Type 73 Certificate. The program in which he is enrolled lasts for a two year period. In order to graduate, a requirement is to work as an intern for at least one hour every day. Though the act of balancing work and class is tough, Mr. Michael's passion for helping his students drives his motivation.
As students, we often forget that sometimes teachers go through a rough time as well. At one point Mr. Michaels went through a period of depression and anxiety. He received help from therapists and psychiatrists and was prescribed medication. He has overcome his problems with help and advises, "Find that person that you can go to and talk with. Don't feel like you can do it on your own."