New Batman movie soars into theaters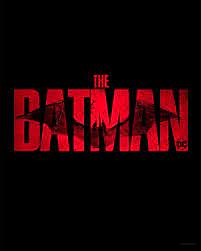 Fans haven't been able to contain their excitement for the imminent release of "The Batman." Allegedly, this film
explores another angle of the famous vigilante and it has the internet on the edge of their seats.
It stars notorious actor Robert Pattinson as Bruce Wayne,  better known as Batman. He's most known for his role
in "The Twilight Saga." It's said that the masked bat is to only have had two years of crime fighting experience
prior to his movie, and with allies.
Other members of the cast include Zoe Kravitz as Catwoman, Paul Dano as Riddler, and Colin Farrell as Penguin. Director Matt Reeves says that Dano's character, "is kind of molded in an almost Zodiac Killer sort of mode, and is killing very prominent figures in Gotham."
The media has asked various questions about the correlation between Matt Reeves' Bruce Wayne and Zack
Snyder's Bruce Wayne, from the DCEU's Justice League, there isn't any. Producer Dylan Clark says, "Warner Bros. has a multiverse where they're exploring different ways to use the character… we don't get involved in that. Matt is interested in pushing this character to his emotional depths and shaking him to his core."
It's rumored that fans will see an almost horror theme in the movie because of the Zodiac Killer inspiration from Matt Reeves, "And so this story is, in addition to being almost a horror movie, and a thriller, and an action movie, at its core, it's also very much adetective story." The media sees a lot of dark themes in the repetitive superhero movies, so the supposed horror theme doesn't shock. Though fans are curious on how it'll be executed.