Statesville Haunted Prison hosts final nights of fright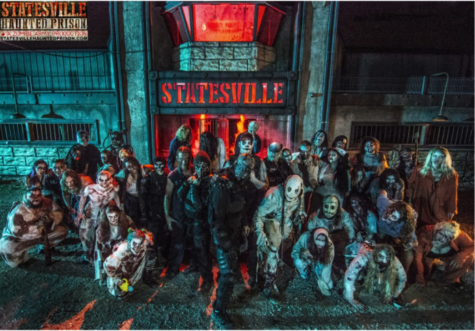 Illinois' longest-running haunted house will host its final year of fear in Lockport. After terrifying visitors for 25 years, Statesville Haunted Prison is upping the frights to celebrate its last Halloween season. 
The attraction, themed around the operational Stateville Correctional Center, takes guests through a prison overrun with ghoulish inmates and escaped convicts. The critically acclaimed house has garnered national media attention and has been named the best haunted house in Chicagoland for 14 years by HauntedHouseChicago.com.
"We were the first ones in Illinois to knock down the walls and create this immersive, interactive experience," John LaFlamboy, owner of Zombie Army Productions, told Fox News. Zombie Army Productions has designed and produced Statesville Haunted Prison since 1998.
The attraction takes guests approximately 30 to 45 minutes to navigate through the themed cells of Statesville Prison. Numerous actors inhabit each room with scares coming from every direction.
In celebration of its final year, the maximum-security prison will feature fan-favorite inmates and the worst scares it has to offer. 
"We are sad to say goodbye, but we're so proud of what we built with Statesville Haunted House," stated owner Paul Seigel in a press release. Siegel's Cottonwood Farm, which hosts the haunted attraction, plans to increase focus on its family-friendly activities in the future.
"All we can say is thank you. What started as 18 theatre kids in a barn ended up with 173 actors producing this world-known show," explained John LaFlamboy. "This final year is for the audience."
Statesville Haunted House runs Thursdays through Sundays in October. General admission costs $30, with fast pass tickets and group rates available.