Regal Cinemas to close indefinitely as movie releases are postponed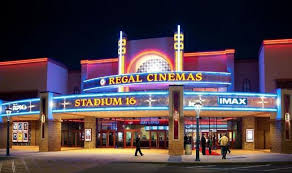 As the coronavirus pandemic continues to affect the film and entertainment industries, movie theaters have struggled to stay in business. Regal Cinemas has announced plans for all 536 of their locations to close indefinitely, beginning on October 8. This decision comes after expected blockbuster films have had their release dates delayed.
The closures affect not only Regal but also the business' parent company Cineworld, which is the world's second-largest cinema chain. Mooky Greidinger, CEO of Cineworld, stressed the attempt made by the chain to safely open despite the lack of movies, stating, "This is not a decision we made lightly, and we did everything in our power to support a safe and sustainable reopening in the U.S." Regal theaters had begun reopening in August, but were not allowed to open their doors in New York, one of their key markets. 
Approximately 40,000 of Regal's employees will be affected by these closures. "We are especially grateful for and proud of the hard work our employees put in to adapt our theaters to the new protocols and cannot underscore enough how difficult this decision was," Greidinger commented.
Despite strict health regulations along with New York and New Mexico not allowing movie theaters to reopen, the lack of new films is a key factor in theaters' struggles. "The prolonged closures have had a detrimental impact on the release slate for the rest of the year, and, in turn, our ability to supply our customers with the lineup of blockbusters they've come to expect from us," Cineworld's CEO elaborated. "As such, it is simply impossible to continue operations in our primary markets." Regal's closing was announced shortly after the November release of the upcoming James Bond movie, No Time to Die, was pushed to April 2021.
The postponement of movie release dates has been a common occurrence since COVID-19 escalated in March. The highly anticipated film, A Quiet Place II, had been set for a March 20 release, but was delayed twice with a new premiere date in April of 2021. Joliet West student and A Quiet Place fan Emma Schumacher had this to say, "Though it makes sense for the movie theater to have been shut down for a while… I was a little annoyed about some of the movies I was excited about [seeing] being delayed." Many additional films, including In the Heights, Dune, and expected Disney hits such as Black Widow and West Side Story have all seen their releases pushed to 2021.
In an attempt to make up for the lack of upcoming blockbusters, some cinema chains have had to get creative. Joliet's local Cinemark theater is now playing already released movies for a discounted ticket price. The showings included classics such as Jurassic Park and Star Wars: Episode V – The Empire Strikes Back as well as newer hits like Jumanji: The Next Level. In October, the Louis Joliet Mall's Cinemark will be playing seasonal flicks in the lead up to Halloween.
Due to COVID-19 affecting films and the theaters they are shown in, many businesses have struggled and substantial changes have occurred. While some movie theater chains have reopened and are trying to attract audiences, Regal Cinemas has indefinitely closed their doors. The lack of films released in 2020 has caused challenges, but 2021 brings new chances for blockbusters to be shown on the big screen.