New Music Rundown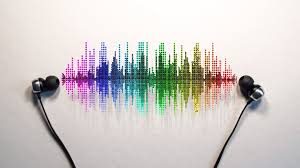 Throughout this year many companies and events were shut down during the pandemic. However, that does not stop musicians from recording and releasing bop after bop. The musicians continue to astonish their fans with every single they put out. Here are a few recent hits.
The Album 
BLACKPINK
The K-Pop group, Blackpink, released their album titled 'THE ALBUM' on October 2nd. It has 8 songs with two different collaborations featured on the album. Blackpink teamed up with Selena Gomez for their hit "Ice Cream." They had some help with writing that song as both Selena Gomez and Ariana Grande are co-writers on the song. "Ice Cream" is an upbeat pop song that makes one just want to dance. In fact, Blackpink's dance from the "Ice Cream" music video had their fans copying the dance on TikTok. The K-Pop girl group had another collaboration with a well-known artist with the song titled "Bet You Wanna" featuring Cardi B. This is another upbeat pop song that features one of Cardi B's famous raps. The rest of the album follows suit with 6 more dance type songs. Jenna Maki, a senior who attends Penn Foster stated, "I like the album because it shows Blackpink's full musical diversity." 'THE ALBUM' currently is holding a record as the longest running #1 album by a K-Pop act and female group on Worldwide Apple Music. 
Fallin'
Why Don't We 
After an eight month break, the Why Don't We boys came back to social media to announce their new single "Fallin'" was soon to be released. They announced that the single was dropping on September 29, 2020. The "What Am I" singers have said this song is the most true to them. They feel that this song, plus the other unreleased songs on their new album, showcase their talents more because they are doing more of the writing and producing than on any other of their past songs. "Fallin'" has a small rock vibe to it. The song was inspired by The Beatles and Queen. Once the song was released, "Fallin'" spent 46 hours on the U.S. ITunes and also charted in 51 countries. As of now, "Fallin'" has over 8.3 Million streams on Spotify. This is also the group's first song on Billboard Hot 100.
Baby, I'm Jealous
Bebe Rexha (feat. Doja Cat)
Bebe Rexha and Doja Cat connected their two styles of music together to create their new song "Baby, I'm Jealous." The lyrics go through the struggle of being on social media and having to compete with a higher following. They really show the true meaning behind the lyrics with their music video for their song. At the beginning of the music video, you see the two at the table with other influencers including Charli D'amelio, Nikita Dragun, and Avani discussing how easier it would be to be in a different time without social media.  The song is extremely important to Bebe Rexha as it is a song she wrote about embracing her insecurities.  She explained about the song, "It's about the way social media has heightened my jealousy, which can affect how I feel about myself.  We are constantly flooded with highlights of other people's lives, and at times I find myself comparing my worth and beauty to others."  This is portrayed in the lyrics when Bebe sings, "Went from beautiful to ugly 'cause insecurity told me you don't love me, all it takes is a girl above me on your timeline to make me nothing."   The song details how certain posts and comments on social media can negatively impact a young person's mental well being.  This is what makes this song such a powerful anthem because this is something the younger generation today is living through.
Wonder
Shawn Mendes 
Shawn Mendes teased fans about his new upcoming music, keeping them intrigued by posting different pictures and videos on social media with the caption "whatiswonder.com".  Shortly after these mysterious posts, Shawn announced that his new single would be dropping.  That new single titled "Wonder" also serves as his new album name which will be released on December 4, 2020.  Shawn also released a track titled "Intro" which is a short 1-minute long introduction into his new record. The intro reflects the Canadian artist's past work with soothing pianos and soft guitars. It has a short lyrical verse where he encourages his listeners to allow themselves to get "lost in wonderland."  The intro then leads right into "Wonder", which starts off as a beautiful ballad but then the beat picks up as the song continues. The lyrics repeat "I Wonder" with multiple different scenarios such as "I wonder if I am being real" and "I wonder what it's like to be loved by you."  The song's first verse touches on the uncertainty that comes along with being famous as Shawn sings, "I wonder what it's like to be my friends, hope they don't think I forgot about them."  Being as famous as Shawn Mendes means that he may not always be around, and he just hopes that his friends know that he thinks about them when he cannot always be there.  The song then focuses on Shawn's experience of falling in love. It is a vulnerable song for Shawn as he touches on how he was afraid to show when he was hurting and the struggle of sharing his emotions.  The "Intro" and "Wonder" were the first works of art that Shawn released in 2020 and they were just what we needed this year.  The songs gave Shawn Mendes fans a small glimpse of what is yet to come when he releases the album later this year. 
Fake
Lauv & Conan Gray
Lauv and Conan Gray teamed up for an extraordinary and unexpected collaboration. Both of the boys put their minds together and created a hit that goes through some of the issues with having relationships while being a popular musician. The two singers explain how there are people who lie and are more concerned about social media followers than connections with real people. They portray this in the first few lines of the song, "You and your friends you live on the surface. Act Like you're perfect. Everyone knows you're just like everyone else, except for you're better at taking photos." They get their point across with strong guitar beats in the background of the song which causes the catchy feeling to it. Listening to the single will have the chorus stuck in your mind all throughout the day.