Hip Hop and the epidemic of Opioids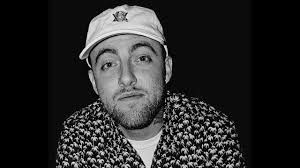 Mac Miller, 26, whose real name was Malcolm James McCormick, was found dead on Friday, September 7, in his bedroom. The rapper had struggled with alcohol and drug abuse for a while.
In a Rolling Stone Interview he did prior to his death he expressed "If a bunch of people think I am a huge drug addict, OK. Cool. What can I really do?" he said. "Have I done drugs? Yeah. But am I a drug addict? No."
In his last Instagram story on Thursday, Miller posted a video of a record player spinning "So It Goes," the last track on his fifth studio album, Swimming. The song includes the lyric "Nine lives, never die … I'm still gettin' high."
Sadly Mac Miller isn't the only rapper to overdose due to drug addiction. "Popular" is an understatement for how prevalent popping pills and sippin' lean has become within the culture. Since 2008, the United States has consumed more narcotics than any other country in the world. As a result, more than 115 people in the United States die every day after overdosing on opioids. The codeine (lean) drug would go on to claim the lives of DJ Screw, Pimp C, Fredo Santana, and ASAP Yams. Lil' Wayne has ended up in intensive care after a series of seizures almost killed him.
ended up in intensive care after a series of seizures almost killed him.
When it comes to the pills, users might as well be playing Russian roulette. According to the Center for Disease Control, opioid-related hospitalizations are rising at alarming rates across the country. This has less to do with an increase in users and more to do with the rise in counterfeit pills coming from China and Mexico that contain lethal added ingredients like fentanyl. CDC director Anne Schuchat said that the root cause seems to be illegitimate and highly
potent opioids like the fentanyl-laced Xanax that killed emo/hip-hop artist Lil' Peep.
So how do hip-hop artists, and those who love them, deal withthis problem? It starts with more rappers speaking out about their experience getting rid of their habits, much like Bay Area rapper Mozzy did when he launched the "KickDaCup Challenge" on Instagram.
There are a few rappers whohave spoken out about drug usage.
Hip hop artist J.Cole's 2018 album KOD- an acronym that stabd for Kids On Drugs- was a needed diss at the drug-fueled culture of this generation's rap music. J. Cole dedicated his Vegas stop of his KOD tour to Mac Miller.He addressed the experiences that young people go through that make them feel the needs to abuse drugs
If everyone can do their part to stop normalizing the use of opiates and speak openly about healing the mental health issues at the root of addiction, we can avoid having to bury another legend.
If you or someone you know has a problem with addiction and is seeking help you can call the Addiction Hope and Helpline 800-277-8616