A tribute to Harper Lee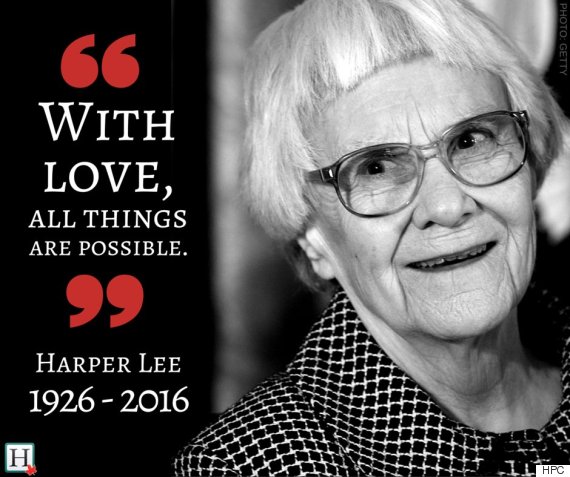 In 2015, the University of Notre Dame awarded six honorary doctorate degrees. In 2006 at the age of 79, Harper Lee was awarded an honorary doctorate in writing, and a year later she received the Presidential Medal of Freedom from President George W. Bush for her outstanding contribution to American culture and life. Harper Lee, author of To Kill a Mockingbird, is truly an American icon.
To Kill a Mockingbird is about a young man with a high moral standing named Atticus Finch. The book takes place in the depression and follows the story of a black man being accused of murder and no one willing to defend him in court besides Atticus Finch. It is told through the eyes of the narrator, Atticus' daughter Scout Finch.
Harper Lee wrote To Kill a Mockingbird while living in the east side of New York after she had dropped out of law school. Lee spent two and a half years writing To Kill a Mockingbird and it was actually her second novel after Go Set a Watchman which was released this past July as a prequel to her first novel. The piece was actually written nearly ten years prior. Lee lived in New York for many decades, returning to Alabama to see her family every winter and during the holidays. She eventually moved back to Alabama and lived there until her death at age 89, on February 19, 2016. Upon her death, she had published two novels and five articles.
To Kill a Mockingbird was an instant success when published in July 1960, winning the Pulitzer Prize for fiction in 1961 and selling an estimated million copies each year since its publication. Some of her other works, such as her open letter to Oprah Winfrey, discuss the importance of reading and enjoying what you experience and learn.
In this letter, Lee wrote "some things should happen on soft pages, not on cold metal." Lee says that while phones, computers and iPod are great some things were great, before and people should enhance the moment by doing things 'the old fashioned way.' Harper Lee was undoubtedly an amazing woman, a hard worker, an American icon, and someone everyone should look up to. Even though she is gone now, everything she left behind will live on forever.