Pokémon Go game debuts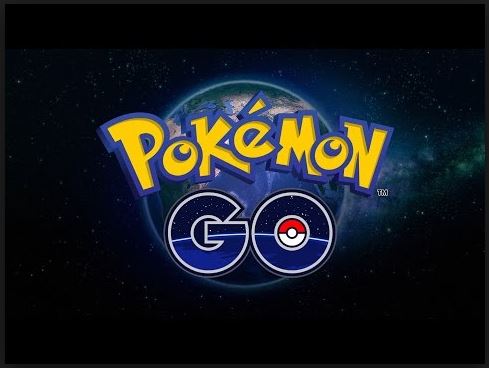 Alex Lopez, Assistant News Editor
December 20, 2015
Admit it. At some point, at some time, you were most likely a fan of the popular franchise Pokémon, whether you were a hardcore Pokémon master, or a casual anime viewer. Regardless, you most likely had the wish in mind, just as almost everyone has: Pokémon should be real. While sadly genetic science is unable to give our pet mouse the ability to conjure electricity or to turn the goldfish we got at the fair into monstrous sea dragons, there is an amazing alternative.
Pokémon Go is the new title Nintendo had announced in September, with a trailer released early that month and received millions of views by the end of the first week it was uploaded. The game is a mobile title designed for Apple and Android devices and has been in production for the past two. The game has also been created alongside Nitanic, the same people who were behind the hit mobile game, Ingress.
Ingress is a large-scale game that takes real life areas and turn them into in-game components the player needs to move forward. It's not a game where can sit on the couch and tap away with your thumbs; players have to go out there and find what you need. That's more or less the same concept of Pokémon Go: it uses real life locations and alerts the player of a nearby pocket monster and through their phone camera, augmented reality then takes place and depending where you are you have the chance to claim your own beast. In the summer you can find a Squirtle walking along the beach line, a Beedrill near a hive, or maybe if you really want it look through some spooky corners for a Haunter. The game is, of course, multiplayer. You are able to connect with other players and trade Pokémon as well as battle each other.
But there might be some aspects that fans will not always favor. For one thing, it is believed and well-reasoned that certain Pokémon are only going to appear in certain areas, at certain times. In the trailer for the game, Mewtwo appears over at Madison Square Garden with a riot of players trying to catch it. So it seems that "catching them all" is going to be pretty difficult without a renewed passport and good travel-funds. And if this game is truly going to be like its predecessor, then some fans are going to know first-hand how difficult some of these creatures can be to obtain. Gold and Silver.
The game is also free. Being able to find your very own team from across the world through your phone is free. In-app purchases are to be expected though, most likely to help players buy more pokeballs and items for battle. But one more thing that could help players is the Pokeplus, a small device that the player can wear on their wrists that vibrate and alert the player of nearby by Pokémon. The game is scheduled to be released in 2016 with no date available yet, but rumors are flying around that it will instead be released this November. Whatever the case be, the Pokémon company has always had a strange method of releasing games, so their first major step into the mobile business should be no exception as it does not stray far from their "fits in your pocket" style. Finally, a step closer to world many people have dreamed of for so long and to be in production in secret for two years, all that time better have been used wisely because some people will not be satisfied if they cannot get their dream team together in real life.