Chadwick Boseman dies of Cancer; the Silent Battle that Shocked the World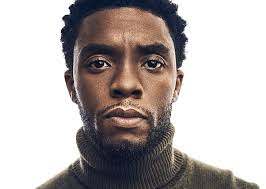 "You have to cherish things in a different way when you know the clock is ticking, you are under pressure."
These wise words were expressed by famous actor, Chadwick Boseman, age 43, who has recently passed on August 28, 2020, from stage IV colon cancer. 
Boseman's acting career excelled in 2013, when he played the character of Jackie Robinson (the first black baseball player to participate in the Major League), in the movie called, "42". Later roles, like soul artist James Brown in "Get on Up", and T'Challa in the film " Black Panther", also contributed to the representation of black culture and appreciation in films. Chadwick made his characters come to life and touched souls through the screen with his passion. 
 "He was an epic firework display," said Ryan Coogler, the filmmaker of the Marvel movie, "Black Panther", about his dear friend Boseman during a memorial for the superhero. 
Boseman's passing was so devastating due to the fact that nearly no one was aware of his ongoing battle with cancer over the last few years; diagnosed in 2016. As the stage III cancer had continued on to stage IV,  Boseman still filmed many big screenplays during the treatment of his disease, all while receiving a lot of backlash from the media for his sudden weight loss and the "change in appearance" leading up to his death. 
In the statement released by Chadwick Boseman's family on his verified Twitter account, it states, "A true fighter, Chadwick persevered through it all, and brought you many of the films you have come to love so much. From Marshall to Da 5 Bloods, August Wilson's Ma Rainey Black Bottom and several more, were all filmed during and between countless surgeries and chemotherapy." 
Although this is such a sad situation, it really brings to light what a sincere and influential person Chadwick Boseman was. In addition to his contribution of breaking racial norms in famous empowering movies and advocating for the black community within his films, in his last years, Boseman even still managed to make time to go visit and lift the spirits of the sick youth at the St. Jude Children's Research Hospital. 
A post on Instagram made by Boseman's colleague and close friend, Michael B. Jordan, reads, "Everything you've given the world … the legends and heroes that you've shown us we are … will live on forever. But the thing that hurts the most is that I now understand how much of a legend and hero YOU are. Through it all, you never lost sight of what you loved most. You cared about your family , your friends, your craft, your spirit. You cared about the kids, the community, our culture and humanity. You cared about me. You are my big brother, but I never fully got a chance to tell you, or to truly give you your flowers while you were here." 
Within his last days, Chadwick cherished his time with close family and newly wed, Taylor Simone Ledward. On August 28, 2020 the world may have lost Boseman, but his impact on the world and how modern-day film has shifted, will remain forever.